I just love the winners of the big beauty: Congrats Cassie Linduska on your new 2.67ct bright diamond worth $12,300 that you won at the Black Cat Ball!
That diamond has such a bright blue fluorescence that guarantees her to be natural AND makes her look whiter than she is! She's gone to a good home.
It was such a huge honor for EK Jewelers to help out for the Black Cat Ball! This gives me a chance to show to the community there's a new (and super fun) jeweler in town, as well as support a wonderful organization.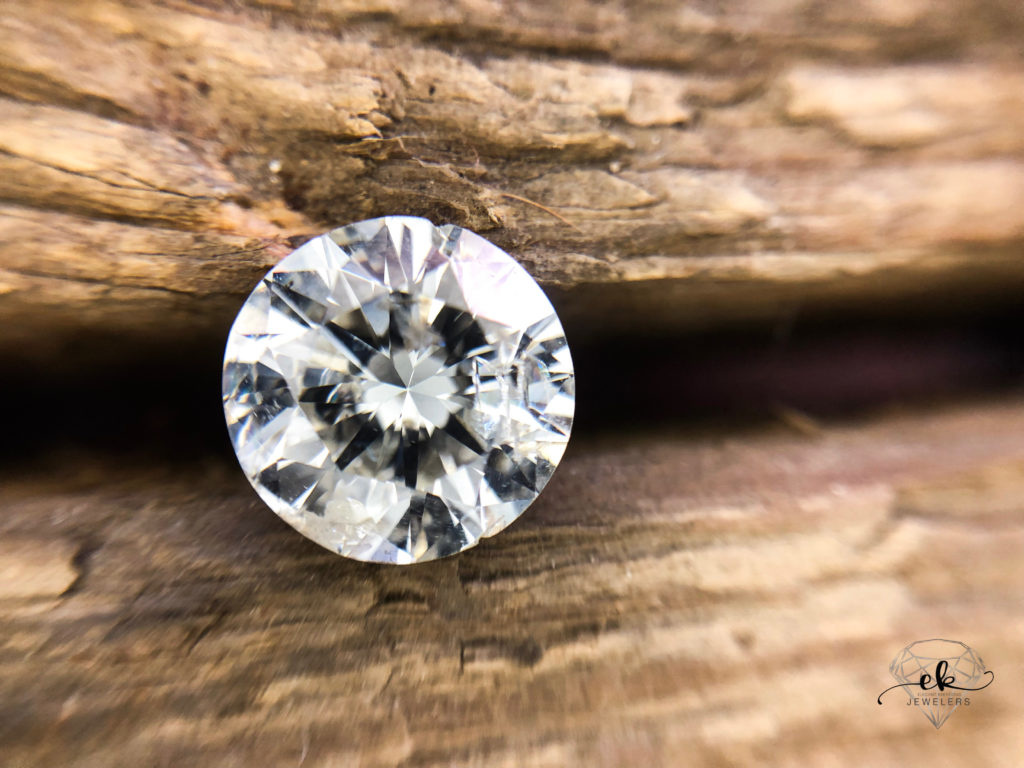 Thank you to the fellow sponsors for the diamond at the Black Cat Ball Diamond Dig:
- Kissack Water and Oil Services
- Ballard Petroleum
Thank you to everyone who donated to our community and helped with such a gorgeous night at the Black Cat Ball. The support is so great in the Campbell County community. Make sure you stay tuned to my email list and social media channels for more announcements of ways EK Jewelers will give back to this great community.
So, what is the Black Cat Ball?
The Black Cat Ball highlights nominees, and winners, of the Campbell County Healthcare Foundation's Outstanding Healthcare Awards. These awards honor those who have made a significant impact in the Campbell County, Wyoming community through leadership, community service, professional development and dedication.
The CCHCF began in 1975 after a group of community leaders came together to discuss funding the education of young people interested in healthcare careers. Since then, the CCHCF has contributed more than $2,000,000 in scholarships and grants to people and projects throughout our communities. It is the umbrella organization for the following:
- Cancer Care Committee
- Close to Home Hospice Hospitality House
- Festival of Trees fundraising committee
- Hospice Advisory Board
- PET CT Project
- Sports Screening Committee
- Scholarship Committee
- The Legacy Living & Rehabilitation Center Advisory Board
- VIP Project (Vaccine for Influenza Prevention) committee
You can learn more about the CCHCF at www.cchcf.com.